WOMEN'S SEMINARS: Trails Through Time
Watch our website for current
TRAILS THROUGH TIME seminars.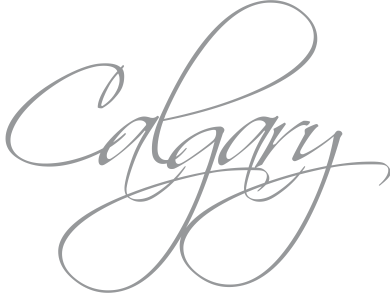 Some of our most cherished guiding principles are Christian: human rights and human dignity; equality and freedom; to name some examples. Like rock formations developed over the course of centuries, these certainties guide our historical journey - both as a society and as individuals. Solid yet vulnerable, these cultural landmarks are undergoing violent transformations in the clash between Christian and post-modern cultures. Join us in our effort to understand what is at stake when these principles are ignored, denied or warped.
As new seminars are made
available in our
Trails Through Time
Christianity & Contemporary Culture Series,
we will update information
here and add a link to
the current postcard.
​
Postcards can be downloaded, emailed and/or printed,
and shared with your
friends.
What is image? Why is it important? Image is the message conveyed to people we are interacting with. Our personal style choices like hairstyle, clothing, make-up and behaviour can either hinder or help that "message". As young women move into adulthood, they need to understand that presenting a positive image is highly beneficial. These Workshops will offer them the necessary skills to know the ABC's of Image... Appearance, Behaviour and Communication.
Maria Doll, certified Style & Etiquette Consultant, presents three workshops designed to help you transition into life after high school. Understanding the importance of poise, image and etiquette will put you on the right track no matter what your chosen profession will be.
Workshop One - Body Image: Ever wonder why dress codes are important? Learn why dressing well is an essential part of developing a good image. There will be opportunity to try on some prom gowns.
Workshop Two - Sharing: Successful communication with others leads to rewarding relationships. Some topics include: proper introductions; handling the telephone with confidence; networking; cyber activity; tact and discretion.
Workshop Three - Catered Dining Tutorial: Do you believe that eating with confidence can land you that great job? Well, it's true. Good dining manners are very important. An evening of navigating through a three-course meal will give you the skills to handle any situation involving food.
Just like putting together an effective and affordable business wardrobe, becoming your best self is all about choices and finding the right fit. But knowing how to present yourself appropriately and being able to fit into ever-changing social and workplace settings can be complicated. Image workshops for professional women address how to dress for the job, lines and colours, and etiquette at formal dinners.
As a personal Success Stylist©, Maria Doll is a professional who works one-on-one with women on: Style and Substance; Personal Branding and Professional Behaviour; Courtesy and Confidence; Respect and Leadership.
PARENTING SEMINARS: For Mothers/Couples
Engaging and Thought-Provoking Parenting Seminars
• Balancing Budgets
• Good Humour at Home
• Fostering a Love of Literature in an Electronic Era
• Marriage: An Office of Nature
• The Fabulous Four: Character Building for Couples
• Fathers' Daughters: Preparing Them to Set Sail on Uneasy Waters
• Fathers & Sons
Watch here for our current programming.
These exciting seminars for university students are taking place at Westwood Cultural Centre throughout the school year. University 101 is a seminar for students who are beginning university or college or continuing their studies. This will enthuse students with furthering their education by illustrating the relationship between their efforts as students and their growth as persons. It will be "horizon-opening" as well as "brass-tacks" practical. Individual mentoring and four seminars will be offered as follow-up and next-steps. The organization team consists of Professor Victoria Guglietti (Communications), Ph.D. Candidate Lauren Moslow (Political Science) and Westwood Cultural Centre Coordinator Natalie Valle. Each of the above mentioned will give presentations along with students from Queens and U of C.