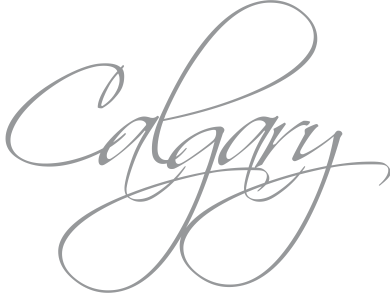 SILENT RETREAT: For High School Girls
We have something amazing coming up ... a
Silent Retreat at Pat Siray's place in Millarville!
(It's back, after 2 years of Covid cancellations!)
The retreat takes place at the end of Holy Week, from Holy Thursday evening to Holy Saturday afternoon. I am attaching the invite with all the details; space is limited so do let us know asap if you are interested in registering. It is a wonderful way to live those beautiful days of Holy Week and prepare for Easter. The silence -- we try not to talk to each other so we can really talk deeply with God -- is so helpful and the setting, absolutely beautiful! There are talks given by the retreat organizers, and meditations too, of course, along with the Way of the Cross etc. We will go to the Good Friday services and have Holy Thursday Mass at Pat's the evening of our arrival.
TO SECURE YOUR SPOT, please pay in full - preferably via e-transfer to wpf.albertaretreats@gmail.com. And while we are giving priority to newcomers until April 3rd, girls who did the Fall 2021 retreat at Kingsfold can register NOW - i.e. before the April 3rd priority registrations closes, IF you are accompanying a new friend on the retreat.
We will open the registrations to the Fall 2021 crowd after priority registration closes on April 3rd, 2022.
If you have questions or simply want more information on this retreat, please don't hesitate to ask!
Mother-Daughter Workshop Series
Is 'Appearing Good' Good Enough?
The Power of Social Networks

HELD: Friday, March 25th 2022 • 7-9 pm
at Bankview Community Association
2418 -17 Street SW, Calgary, AB T2T 4M8
​
We thank everyone who attended this Workshop with Caylan Ford, who lead an interactive seminar filled with lively discussion for both moms and daughters.
This was a great opportunity to reflect on the topic of Social Media from a philosophical and anthropological perspective.
We also thank Caylan, an excellent speaker and philosopher, for sharing his valuable time with this group of women. Until we meet again ... :)
WOMEN'S SEMINARS: Trails Through Time
Watch our website for current
TRAILS THROUGH TIME seminars.
Some of our most cherished guiding principles are Christian: human rights and human dignity; equality and freedom; to name some examples. Like rock formations developed over the course of centuries, these certainties guide our historical journey - both as a society and as individuals. Solid yet vulnerable, these cultural landmarks are undergoing violent transformations in the clash between Christian and post-modern cultures. Join us in our effort to understand what is at stake when these principles are ignored, denied or warped.
As new seminars are made
available in our
Trails Through Time
Christianity & Contemporary Culture Series,
we will update information
here and add a link to
the current postcard.
​
Postcards can be downloaded, emailed and/or printed,
and shared with your
friends.
Parental Rights in Education, Regarding Issues of
Sexual Identity
In the past months, Alberta's education laws and policies have reduced parental involvement in their children's education. New guidelines on personal identity call for schools to withhold information from parents, about their own children. What are the legal and constitutional rights of Alberta parents in relation to their children's education? What options are available for parents in this new political reality?
Talk followed by a question period.
​
John Carpay, B.A. LL.B.
Friday, April 21, 2017
7:30 - 9:30 pm
La Cite Des Rocheuses
4800 Richard Road, SW, Calgary, AB
$15.00 per person
​
Places are limited. Please register fifteen days ahead of the event.
Call or Email Andrea at 403.909.0303
or lesbodnars@gmail.com
​
WOMEN'S SEMINARS: Image Workshops
Just like putting together an effective and affordable business wardrobe, becoming your best self is all about choices and finding the right fit. But knowing how to present yourself appropriately and being able to fit into ever-changing social and workplace settings can be complicated. Image workshops for professional women address how to dress for the job, lines and colours, and etiquette at formal dinners.
As a personal Success Stylist©, Maria Doll is a professional who works one-on-one with women on: Style and Substance; Personal Branding and Professional Behaviour; Courtesy and Confidence; Respect and Leadership.
What is image? Why is it important? Image is the message conveyed to people we are interacting with. Our personal style choices like hairstyle, clothing, make-up and behaviour can either hinder or help that "message". As young women move into adulthood, they need to understand that presenting a positive image is highly beneficial. These Workshops will offer them the necessary skills to know the ABC's of Image... Appearance, Behaviour and Communication.
Maria Doll, certified Style & Etiquette Consultant, presents three workshops designed to help you transition into life after high school. Understanding the importance of poise, image and etiquette will put you on the right track no matter what your chosen profession will be.
Workshop One - Body Image: Ever wonder why dress codes are important? Learn why dressing well is an essential part of developing a good image. There will be opportunity to try on some prom gowns.
Workshop Two - Sharing: Successful communication with others leads to rewarding relationships. Some topics include: proper introductions; handling the telephone with confidence; networking; cyber activity; tact and discretion.
Workshop Three - Catered Dining Tutorial: Do you believe that eating with confidence can land you that great job? Well, it's true. Good dining manners are very important. An evening of navigating through a three-course meal will give you the skills to handle any situation involving food.
PARENTING SEMINARS: For Mothers/Couples
Engaging and Thought-Provoking Parenting Seminars
• Balancing Budgets
• Good Humour at Home
• Fostering a Love of Literature in an Electronic Era
• Marriage: An Office of Nature
• The Fabulous Four: Character Building for Couples
• Fathers' Daughters: Preparing Them to Set Sail on Uneasy Waters
• Fathers & Sons
Most Recent Activity for Mothers • Westwood Cultural Centre
Event was held on Monday Evening April 3rd, 2017
Pink & Blue: Fostering Confidence in Girls and Boys Answering the question, "Who am I?" is an important part of growing maturity, with its first discoveries happening in childhood. These include how to live the social expression of one's sexuality. Many cultural factors affect this process. This panel discussion will explore helping our children navigate confusing messages, while maintaining an innocence and sense of joy appropriate to their ages.
Panelists: Kathy Woodard, Jodean Ottenbreit, Pat Siray
​
Participants appreciated the knowledge and humour of this panel of mothers who transparently discussed the joys and challenges of helping their children grow to maturity as confident men and women in the midst of a culture of confusion.
​
Make sure to check the website for new information on upcoming seminars offered at Westwood Cultural Centre.
TESTIMONIAL
"Every time I have taken these series (Cardinal Virtues), it has been quite thought-provoking and helps me to see who I am now and who I want to become."
L.M., Edmonton, AB (Chartered Mediator, Mother of 6)
WOOP Your Year

First Fireside Chat of 2020!


Colleen Lewis joined us for a Conversational Coaching Workshop using the WOOP framework to devise an action plan in achieving your New Year's goals.
​
Colleen is an Executive Leadership and Organizational Coach, certified in Systemic Team Coaching.

The event was held on

Tuesday, January 21st.

7:00-8:30 pm
Westwood Cultural Centre:

2431 4 Avenue NW, Calgary
This was the second of our Fireside Chat Series held at Westwood Cultural Centre in Calgary, on a beautiful evening in June.
​
Watch the website for future chats around the fire and great opportunities to engage in some thoughtful dialogue with other women.
​
​
​
​
​
​
​
​
​
​
​
This was the first of our Fireside Chat Series held at Westwood Cultural Centre in Calgary, on a chilly Tuesday evening in October.
​
Watch the website for future chats around the fire and great opportunities to engage in some thoughtful dialogue with other women.
Universty Students: Activities
SEMINARS: for University Students
These exciting seminars for university students are taking place at Westwood Cultural Centre throughout the school year. University 101 is a seminar for students who are beginning university or college or continuing their studies. This will enthuse students with furthering their education by illustrating the relationship between their efforts as students and their growth as persons. It will be "horizon-opening" as well as "brass-tacks" practical. Individual mentoring and four seminars will be offered as follow-up and next-steps. The organization team consists of Professor Victoria Guglietti (Communications), Ph.D. Candidate Lauren Moslow (Political Science) and Westwood Cultural Centre Coordinator Natalie Valle. Each of the above mentioned will give presentations along with students from Queens and U of C.